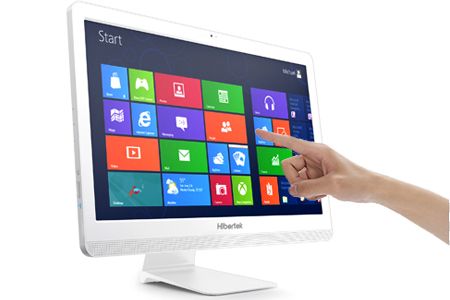 PC Todo en Uno con pantalla táctil
para uso médico, educación, automatización de fábrica, POS...
La PC AIO táctil es la solución perfecta para integrar el Panel Táctil industrial y la PC embebida industrial para ahorrar espacio y costos. Utiliza componentes de computadora estándar, incluyendo la placa base estándar Thin Mini-ITX y la CPU móvil de bajo consumo de energía de Intel o la CPU de alto rendimiento de escritorio para cumplir con los diversos requisitos industriales. Los componentes de computadora estándar extienden el ciclo de vida del producto y disminuyen el costo del sistema. El aspecto hermoso y sencillo hace que este AIO industrial se vea cómodo y sea fácil de manejar.
---
Hibertek Touch AIO utiliza la placa base thin mini-ITX para soportar hasta 65W CPU de escritorio o CPU móvil sin ventilador de baja potencia, con muchos puertos USB, puertos COM y otras especificaciones diversas. Ofrecemos personalización de placa base y chasis, como la eliminación/adición de cámara, batería y HDD intercambiables, y la adición de funciones de seguridad, etc. Todos los AIO Touch admiten VESA 100 x 100; el chasis de diseño sencillo facilita la limpieza del AIO. Gracias a la adopción de los componentes de escritorio para consumidores, nuestra serie Touch AIO es asequible, fácil de mantener y tiene una larga vida útil.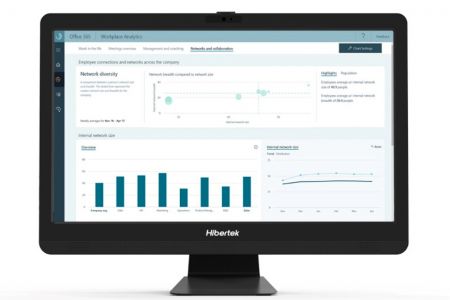 Serie T20 Touch
El ordenador todo en uno de 19.5" con pantalla táctil múltiple está diseñado para proveedores...
Detalles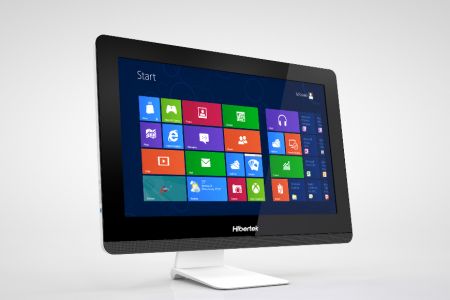 Serie T22 Touch
La computadora todo en uno de 21.5" con pantalla táctil múltiple está diseñada para proveedores...
Detalles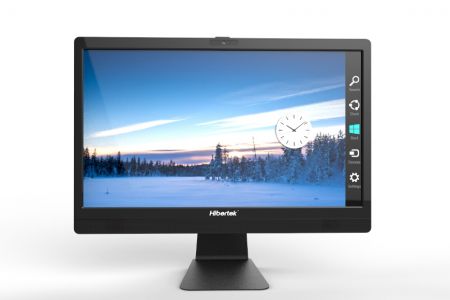 E24 Touch Series
23.8" Multi-Touch All-In-One computer is designed for POS, IPC, Kiosk, manufacturing monitoring,...
Detalles
PC Todo en Uno con pantalla táctil | Custom All-in-One Touch Screen PC Manufacturer | Hibertek
Based in Taiwan since 2013, Hibertek International Limited has been a manufacturer of all-in-one computers. Its main touch and non-touch screen PCs include, PC Todo en Uno con pantalla táctil, computer monitors, commercial style desktop CPU powerful performance all-in-one PCs, desktop all-in-one PCs, multi-touch panel all-in-one computers, industrial touch screen computers, ultra thin all-in-one PCs, POS all-in-one touch screen computers, which are designed to supply to all sectors, such as IPC, IoT, POS, factory automation, medical and education.
Hibertek is a company with a passion for creating All-In-One PCs and All-In-One Touch Computers. We deliver the best quality and cutting-edge designed products to our customers, helping them build their own local brands and expand their business scope worldwide. We work together with our partners to design, create, and produce All-In-One PCs, integrating all possibilities into a single product and bringing in business opportunities.
Hibertek has been providing its customers with high performance, powerful, beautiful, and user-friendly all-in-one computers, both with advanced technology and with 10 years of experience, Hibertek ensures that each customer's needs are met.