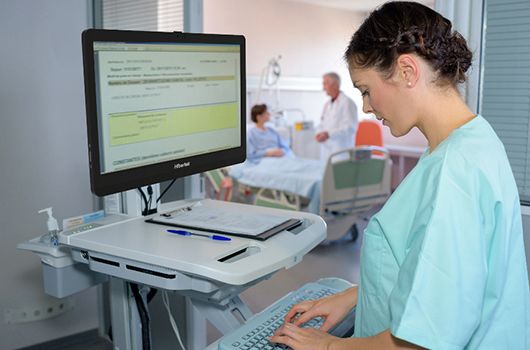 Healthcare AIO PC with 24/7 Reliability
Clinic All In One Desktop, Hospital Office AIO, Medical Computer Cart AIO PC
Hibertek All In One PC with exclusive easy-access Quick Charge Type C in front of AIO, anti-dust cable cover, battery, desktop CPU performance is perfect for Doctors, Nurses, Pharmacist, and Administrators, and Secretaries to handle their daily work.
---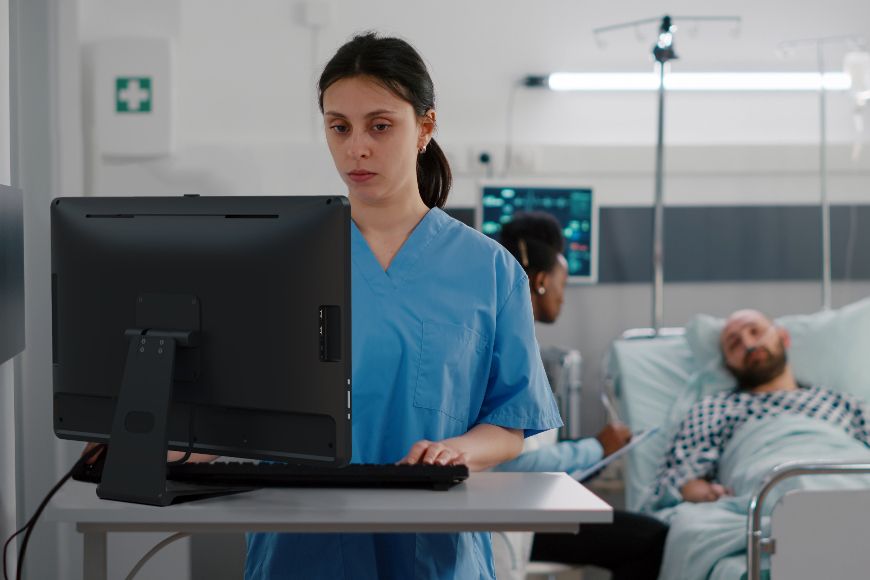 Besides Hibertek Office AIO PC, Hibertek Touch AIO Computer series is selected by many healthcare institutions for the Medical PC Cart and clinic for the administrative computer. A mobile nursing station (also known as a medical cart, nursing cart, or trolley medical computer workstation) is a medical cart integrated with All-in-one Computers.

These nurse stations benefit from Hibertek's multi-touch slim 23.8", 21.5", and 19.5" All-in-one Computers featuring easy-to-clean hard glass panel, white color, the Intel latest generation Desktop Core i7, i5, and i3 CPU (Mobile CPU optional), Wireless Connection, ODD, COM, USB ports, Battery (as small UPS), swappable HDD, smart card reader and customized extension modules. All medical carts AIO computers support 100 x 100 VESA. On top of that, Hibertek's extended-able warranty program nonstop-working components, guarantees a long service life and 24 x 7 round-the-clock availability.
Gallerys
Related Products