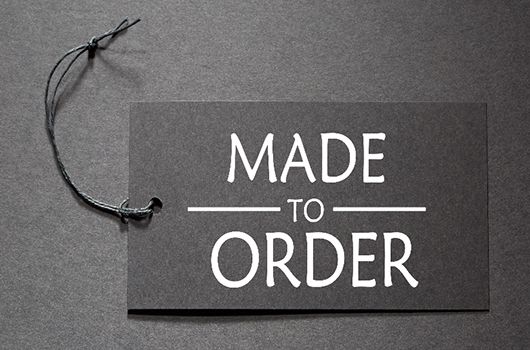 What is a Custom AIO PC?
Hibertek All In One Desktop DIY, Build-by-demand All In One Computer, Customize your All In One Desktop, White Box All-in-One Computers
Custom All-in-One Desktops (a.k.a. White Box AIO PCs) allow users to select the Desktop Components (CPU, Memory, SSD, HDD) for their AIO system. Sales of Custom AIO PCs have shot up dramatically, with consumers opting to build their systems rather than go for pre-built AIO computers.
---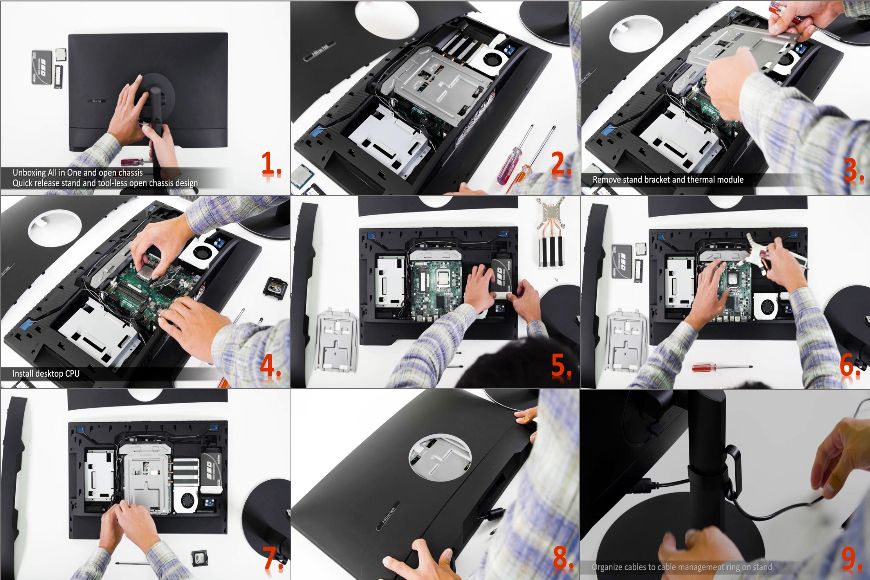 Easily open an AIO computer to install anything in few steps. (custom PC, built by demand)
The market has matured, and we are delivering what the consumers want and are asking for. In addition to these factors, there are several reasons you should consider building a Hibertek AIO PC instead of buying a pre-built AIO computer.
Pricing:
Building an AIO computer is more affordable than ever. With cheap parts available from entry-level productivity systems to high-end multi-tasking machines. This makes the cost of production and purchase to be meager. Thus, the final product is very affordable and reliable at the same time.
Compatibility:
Hibertek AIO Desktop adopts standard Desktop CPU, motherboard, and other hardware components. When shopping for PC components in the past, you may have had limited parts to choose from. There are wide-range high-quality options for CPU, RAM, SSD, and hard drives compatible with AIO systems now.
Component Selection:
When you build your AIO PC, you can select every component, allowing you to create a "purpose-built" PC. You can tailor the system specifically to your needs, which you typically can't do with pre-built systems. Having a purpose-built PC as a result of customizing it to a particular function is advantageous since it enhances functionality and becomes oriented to the objective.
Aesthetics:
Hibertek AIO PC is designed to be visually appealing. From elegant and beautiful chassis to minimal cables, Hibertek AIO PC has a clean, sleek look and small desktop footprint appealing to users looking to spruce up their spaces. The elegant look is designed to create more interest while working with the desktop; hence, this piece helps reduce boredom.
Everything you need:
Hibertek AIO PC takes the guesswork out of purchasing a PC. Everything you need is in the AIO; you do not need to buy the Wi-Fi and Bluetooth module, Speakers, Camera, Microphone, Thermal, and Power Supply. Everything is integrated into the AIO PC chassis.

We work with worldwide desktop custom-built desktop providers to develop the build-by-demand AIO product line. We created the 27" GI27 and AI27, 23.8" GI24, and AI24 AIO PC to satisfy the requirements of a build-by-demand AIO computer. This AIO PC supports Intel's latest Desktop socket CPU, SO-DIMM memory, NVMe M.2 SSD, 2.5" HDD, a stunning appearance, an easy-open screw-less chassis, a high-performance CPU cooler, and the specific air vent to exhaust the CPU heat, the cable management tunnel inside the AIO chassis, HDD vibration-proof tool set, a cable cover to hide and manage the cables, and a solid stand that can adjust the height. This aspect enables builders to quickly install an AIO, choosing from various desktop CPUs, RAM, SSDs, and HDDs.

We accept small-quantity orders and brand customization. We provide quick shipping, thorough marketing materials, package customization, a strong shipping box, and adherence to regional legal standards. Our expertise enables our partners to create a successful product line with distinct competitive advantages to achieve their successful business. Our partners enjoy a product line that is enriched with quality components, something that gives them an upper hand when it comes to competing with other brands. The product line is designed to meet all the unique needs of our clients with added value.
Gallerys

Video

Related Products

GI27 Thin Mini ITX All-In-One

For Custom PC builders and DIY Computer users. The special design of screw-less back chassis,...

Details

GI24 Thin Mini ITX All-In-One

With stylish lightin circle and slim looking, 23.8" GI24 is the best choice for business, school,...

Details