Micro ATX All-In-One PC
Desktop CPU performance for Government tender
The Micro-ATX AIO turns the traditional desktop into an All-In-One PC form factor. The various selection of components makes it easy to meet most of the government's specification requirements and target price.
---
Hibertek Micro-ATX AIO PC supports Intel or AMD Desktop socket CPU, standard desktop Intel and AMD boxed fan, Q670 and Q770 vPRO and other various motherboards, socket desktop memory DDR4 or DDR5, SATA HDD and ODD, 80 plus Flexible 1U power supply. With the Hibertek exclusive PCIe converter card, the AIO PC supports M.2 NVMe SSD, discrete Graphic card, and other low profile PCIe extension cards. Hibertek Micro-ATX AIO PC also supports USB Type-C, COM, 100 x 100 VESA, SD card reader, speakers, camera and microphone, additional IO ports, height adjustable stand, and other customization by the requirements of government tender.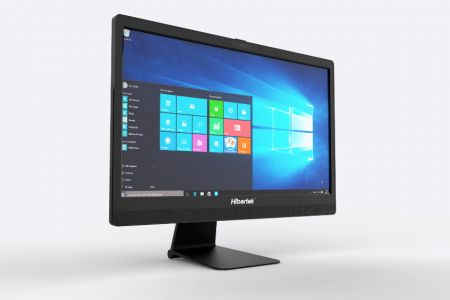 K24 Micro-ATX All-In-One
23.8" AIO Desktop with IPS level anti-glare display supports highly customized features for tenders...
Details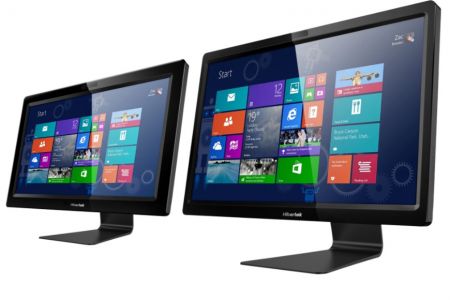 M22 Micro-ATX All-In-One
21.5" AIO Desktop with VA level anti-glare display supports basic specification with plus-one...
Details
Micro ATX All-In-One PC | Custom All-in-One Touch Screen PC Manufacturer | Hibertek
Based in Taiwan since 2013, Hibertek International Limited has been a manufacturer of all-in-one computers. Its main touch and non-touch screen PCs include, Micro ATX All-In-One PC, computer monitors, commercial style desktop CPU powerful performance all-in-one PCs, desktop all-in-one PCs, multi-touch panel all-in-one computers, industrial touch screen computers, ultra thin all-in-one PCs, POS all-in-one touch screen computers, which are designed to supply to all sectors, such as IPC, IoT, POS, factory automation, medical and education.
Hibertek is a company with a passion for creating All-In-One PCs and All-In-One Touch Computers. We deliver the best quality and cutting-edge designed products to our customers, helping them build their own local brands and expand their business scope worldwide. We work together with our partners to design, create, and produce All-In-One PCs, integrating all possibilities into a single product and bringing in business opportunities.
Hibertek has been providing its customers with high performance, powerful, beautiful, and user-friendly all-in-one computers, both with advanced technology and with 10 years of experience, Hibertek ensures that each customer's needs are met.