All-In-One Accessories
All-In-One Accessories include tools not only to help users easy-upgrade and disassemble Hibertek's AIO computer, but also provide like VESA and Height Adjustable Stand for clients to effortlessly install our all in one computers anywhere for every user scenario.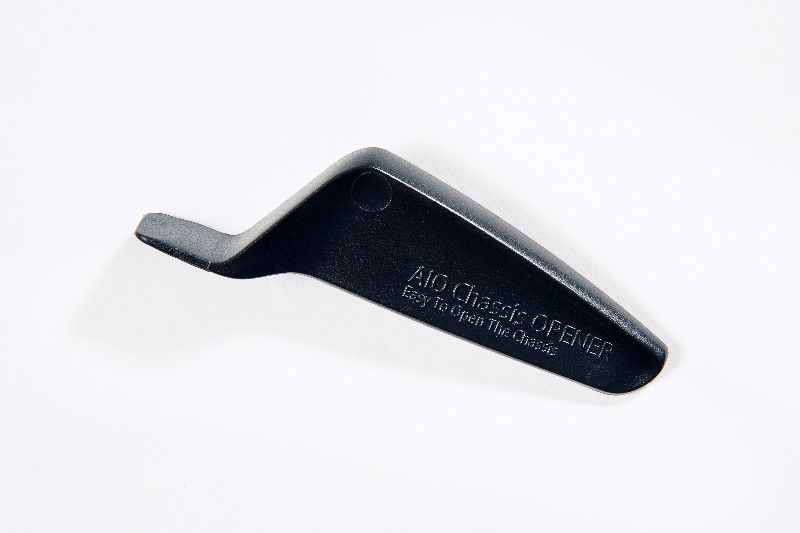 Chassis Opening Tool
Hibertek's Chassis Opening Tool supports users and clients to easy-open All-In-One PC chassis to install components during production or after service.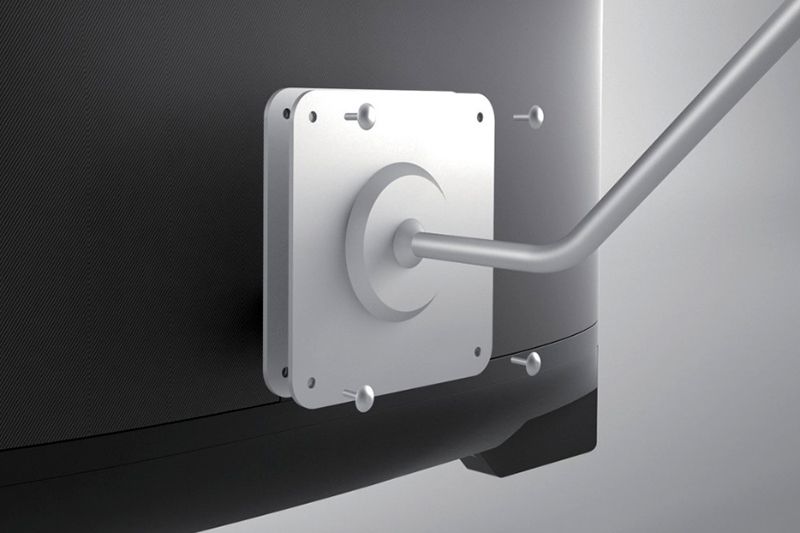 VESA Bracket
Hibertek's VESA plate supports our All in One PC with embedded stand to extend VESA function for adapting any user scenarios with articulating stand or wall mount such as factory control IPC, POS or medical cart.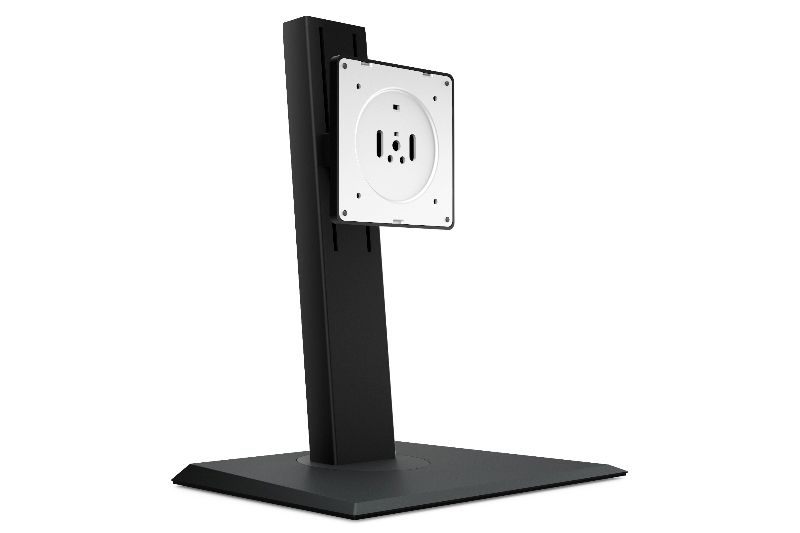 Height Adjustable Stand
Hibertek's own Height Adjustable Stand can be installed on our all in one PC with screws for a wide range of adjustability to satisfy any viewing angles, our latest pioneering HAS also have extreme user-friendly with easy-release design.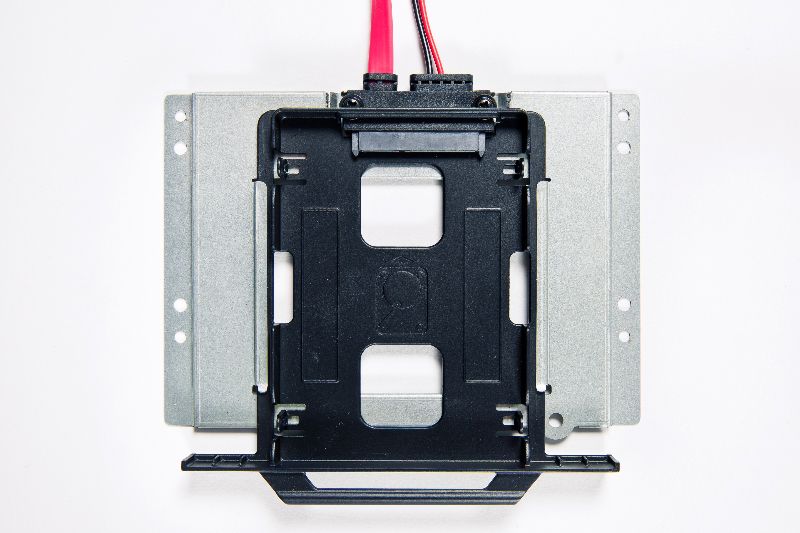 Hard Drive Disk Tray
Hard Disk Drive Tray allows users to easily install extra 2.5" SATA HDD or SSD storage devices to extend All in One PC's storage capacity. Also can lock the HDD tray with a screw to protect your device from being stolen.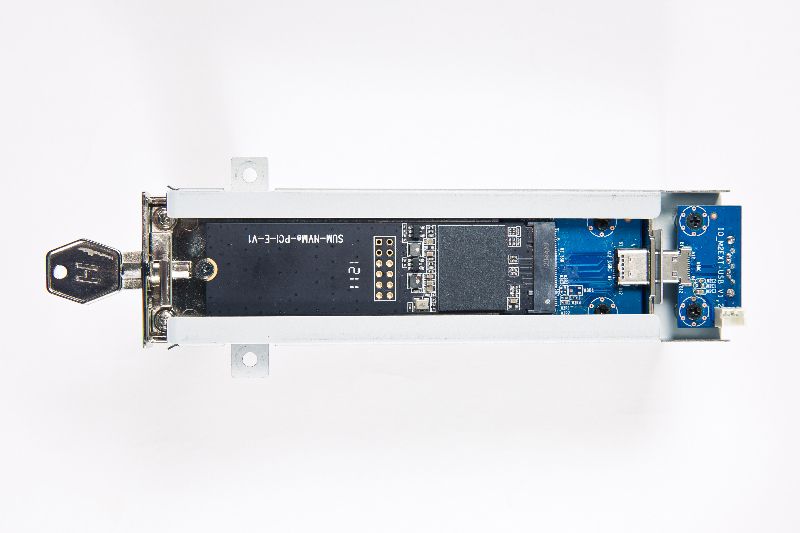 Lockable M.2 SSD Mobile Rack
Lockable M.2 SSD Mobile Rack provides users to extend All in One PC's storage with extra M.2 NVMe SSD. Users can remove the M.2 SSD tray to keep the device confidentially or lock it with special key to protect the device from being stolen.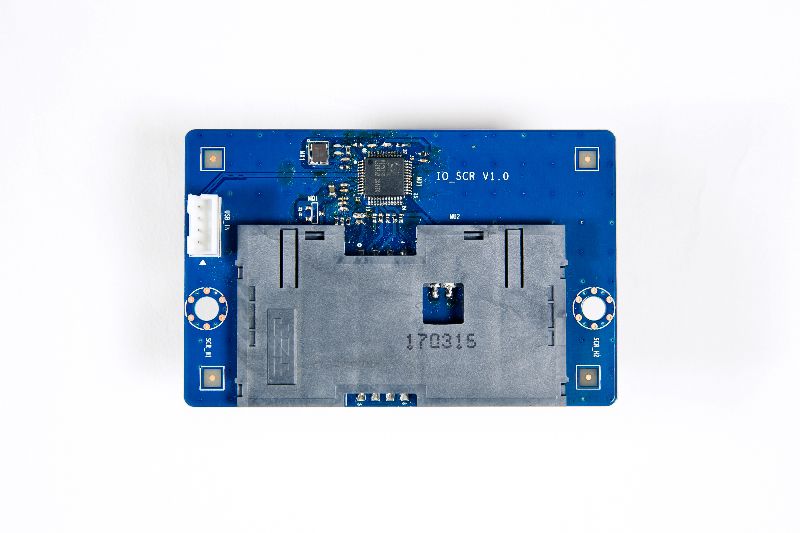 Smart Card Reader
Smart Card Reader is used with ID cards, credit cards or access control cards which transforms your All in One PC as a terminal of POS or supporting the needs of tender projects like banks, reception counters or hospitals etc.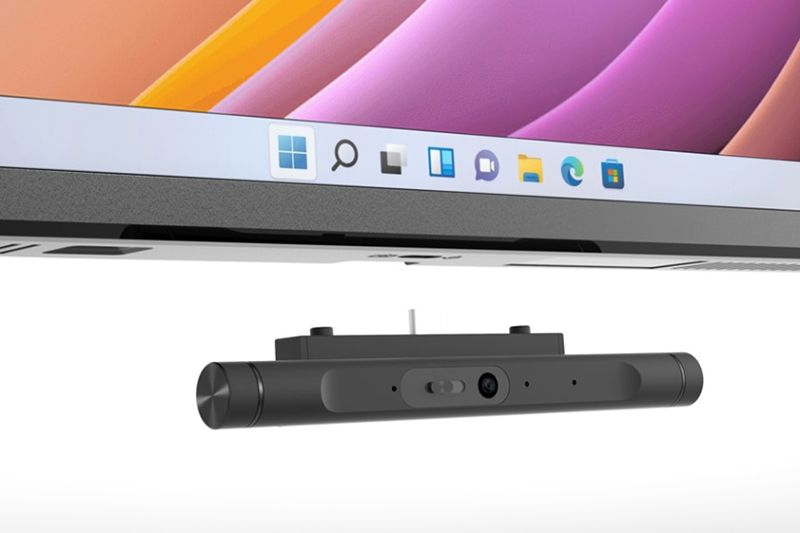 Type-C Docking Camera
Type-C Docking Camera with high resolution allows users to plug in to AIO Computer when the needs of a conference call or online course, and also protect every personal privacy with camera door and anti-spy LED. Users can also remove the dongle to prevent from hacking.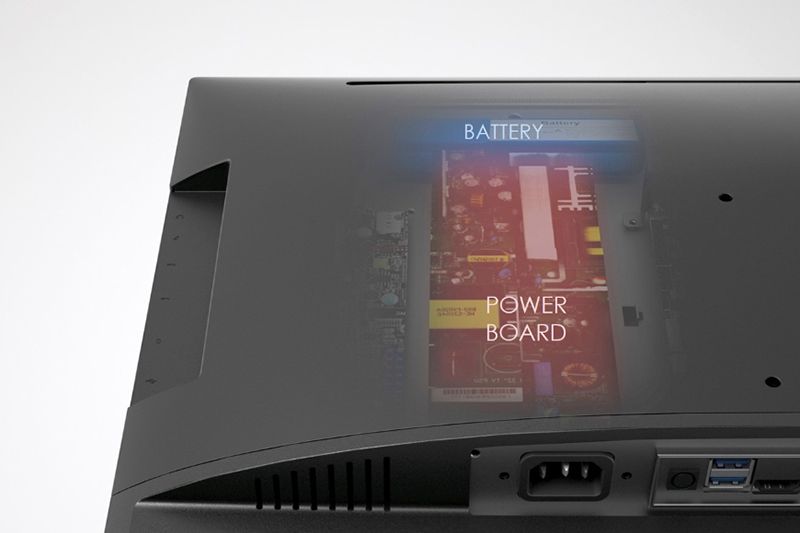 Internal Battery
Special battery system can keep Hibertek's All-In-One desktop running for about 20~30 minutes (depending on CPU) after an electricity shutdown or sudden power outage, provided users have time to save important data especially in critical industries like government, bank, military or corporate, before computer shut down.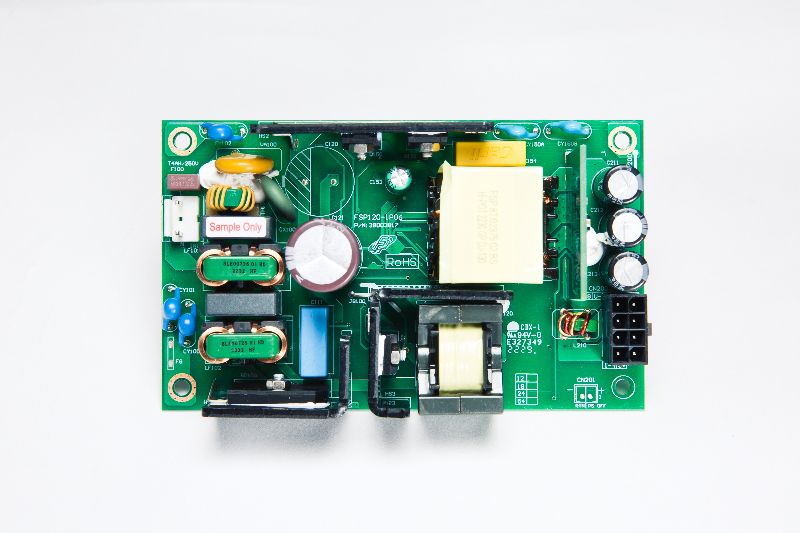 Internal Power Board with 120W & 90W & 65W Options
Internal Power Board with 120W & 90W & 65W Options can be installed in most Hibertek All-In-One PC models to replace external adapter to keep your working space tidy, also can be combined with battery as an UPS concept system to protect your data lost from power outage.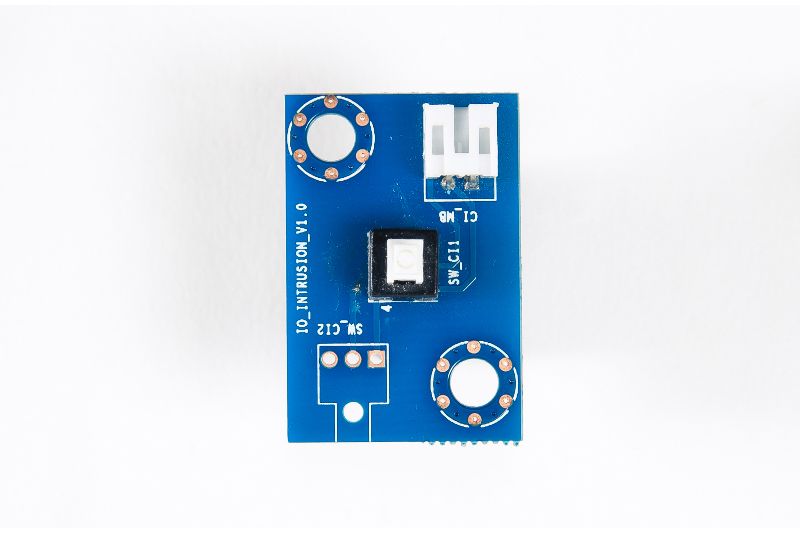 Chassis Intrusion Detection Card
Chassis Intrusion Detection Card will detect and pop up information to notify you if there's anyone who tries to open your AIO PC chassis to steal key components to secure your device's safety.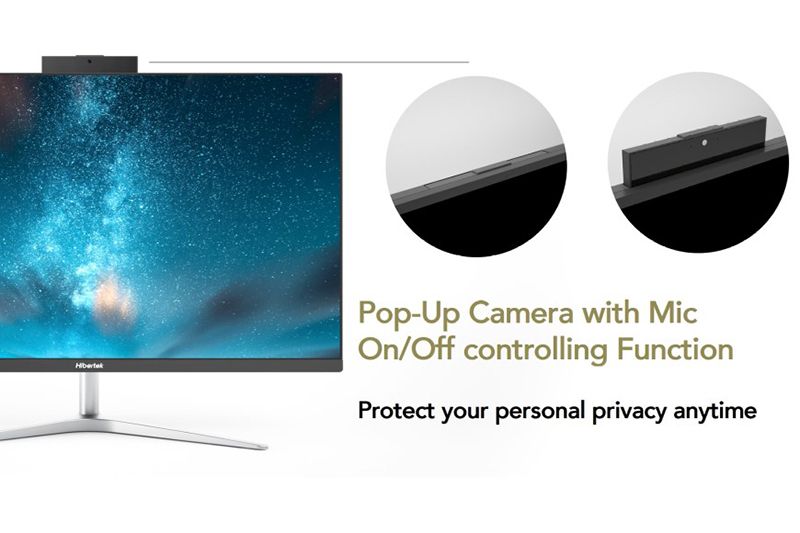 Camera Switch Board with Mic On/Off Function
Hibertek's own design control board with microphone on/off function with physical cut-off microphone signal when the Pop-Up camera closes but microphone is still working since power connection to motherboard still exists, which means hacker can still tap through microphone. In this case, On/Off Switch board will physically cut off the power supply to the microphone module to protect the user's privacy.
This function is popular in tender projects of government, corporate, military with security needs for their sound data.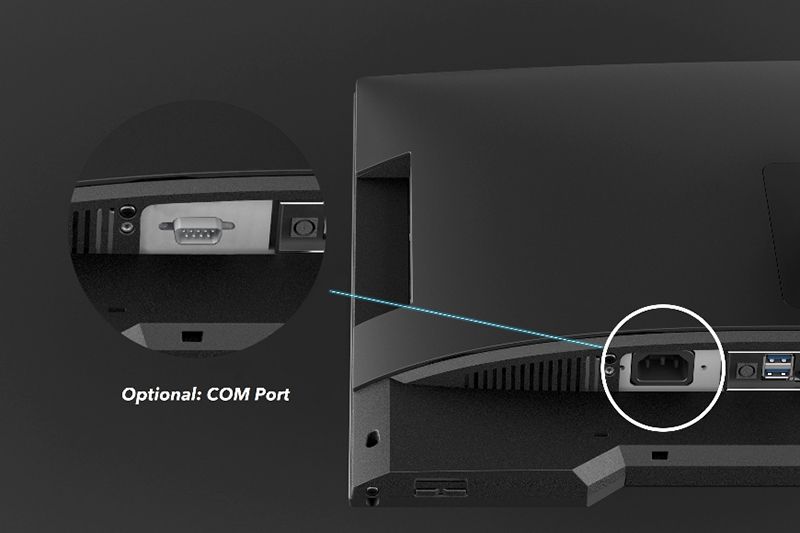 Extension COM port
Hibertek's AIO Desktop supports COM port customization for projects with special requirements of connecting projector, fax machine or printing machine in government, school, office or factory scenarios.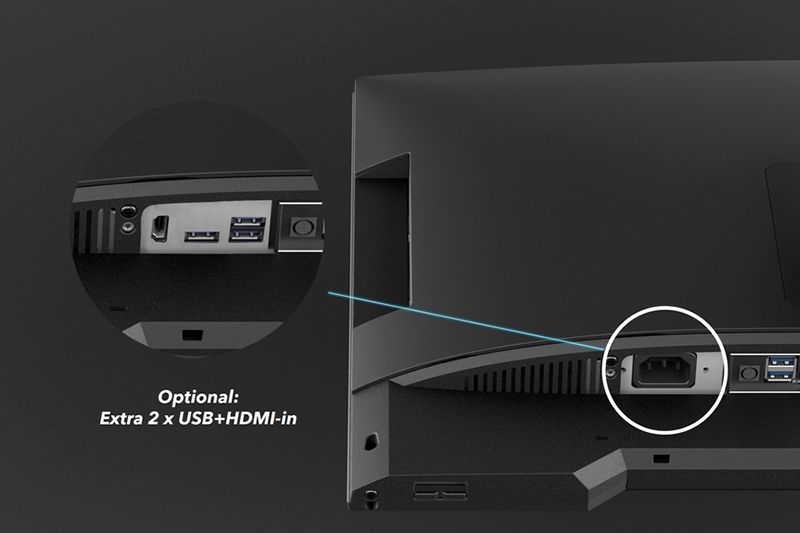 Extension I/O Ports
Hibertek's can specially customize extensional IO ports with IO boards and cables for our clients with our All-In-One computer based on their project needs.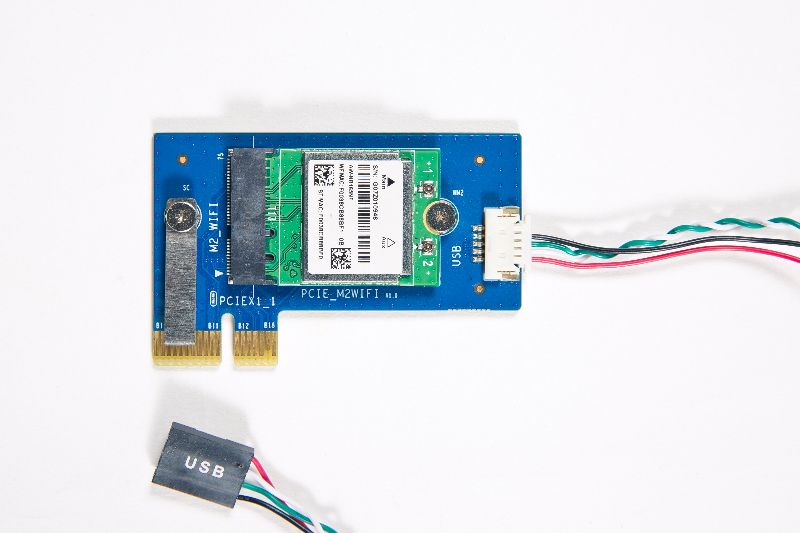 PCIe to M.2 Wifi Adapter Card
Considering most entry level Micro-ATX motherboards don't have M.2 WIFI slot, can only use USB WIFI which performance is not good enough, Hibertek designs PCIe to M.2 Wifi Adapting Card allows users to install M.2 WIFI through Micro-ATX PCIe slot to use WIFI 6 or WIFI AC card with Micro-ATX All in One.
Accessories
All-In-One Accessories | Touch & Non-Touch Screen PCs Manufacturer | Hibertek
Based in Taiwan since 2013, Hibertek International Limited has been a manufacturer of all-in-one computers. Its main touch and non-touch screen PCs include, All-In-One Accessories, computer monitors, commercial style desktop CPU powerful performance all-in-one PCs, desktop all-in-one PCs, multi-touch panel all-in-one computers, industrial touch screen computers, ultra thin all-in-one PCs, POS all-in-one touch screen computers, which are designed to supply to all sectors, such as IPC, IoT, POS, factory automation, medical and education.
Hibertek is a company with a passion for creating All-In-One PCs and All-In-One Touch Computers. We deliver the best quality and cutting-edge designed products to our customers, helping them build their own local brands and expand their business scope worldwide. We work together with our partners to design, create, and produce All-In-One PCs, integrating all possibilities into a single product and bringing in business opportunities.
Hibertek has been providing its customers with high performance, powerful, beautiful, and user-friendly all-in-one computers, both with advanced technology and with 10 years of experience, Hibertek ensures that each customer's needs are met.